Friday Fun - Six New Projects!
Hey, yeah you...Do you like freebies?
Of course you like freebies, and in this latest batch you have...
>>S I X<< new projects to work through.
These projects are from my Raspberry Pi User section in Linux Format magazine.
Here you go!
LXF 226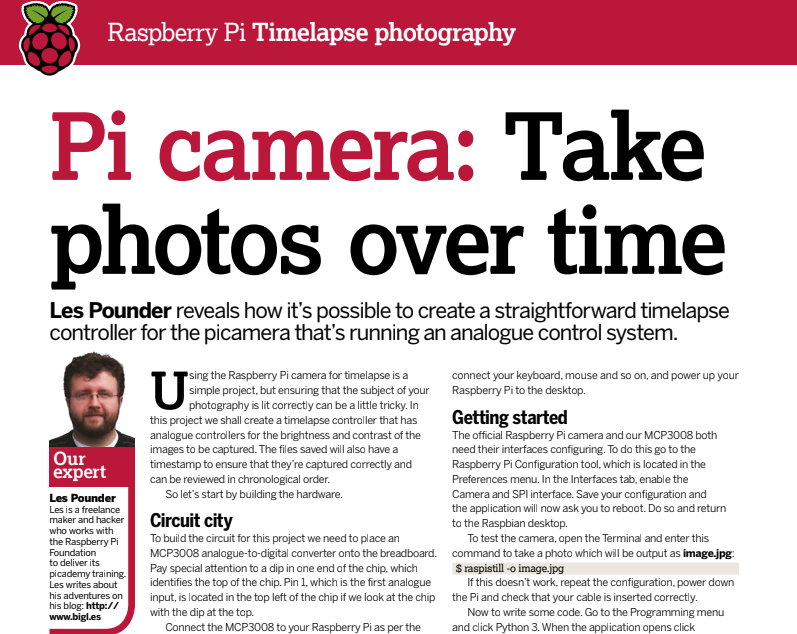 Fancy building a timelapse camera using your Raspberry Pi? And control the brightness and contrast of your images using analog components (potentiometers) and an MCP3008 chip? Download Here
LXF 227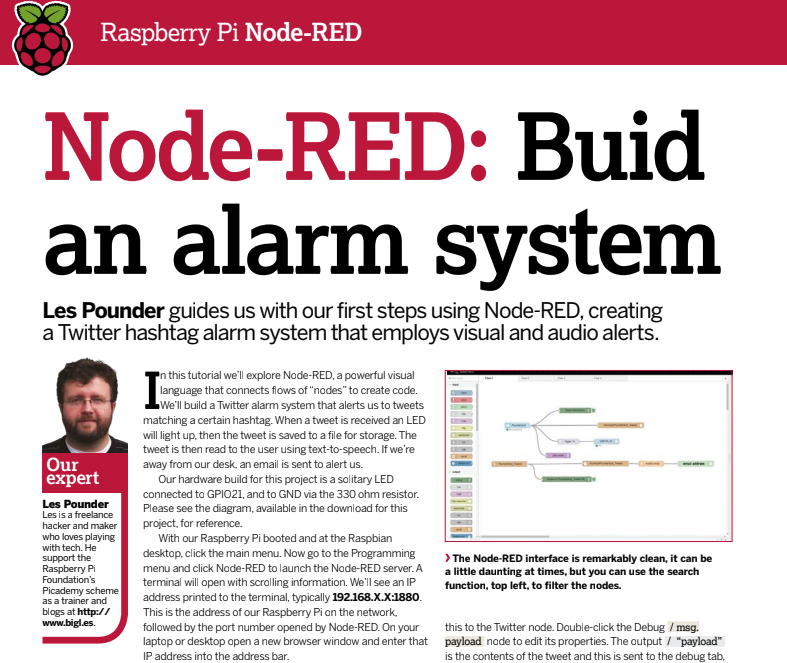 Learn how to use Node-RED to scan Twitter for keywords and turn on LEDs and make sound to alert you to another Greggs / Pounderland tweet!
Download Here
Yes I know that is says "Buid a Node-RED..." I submitted it saying Build, but the L got lost in an edit somewhere in LXF Towers.
LXF 228 - Bumper Issue!
Hardware in School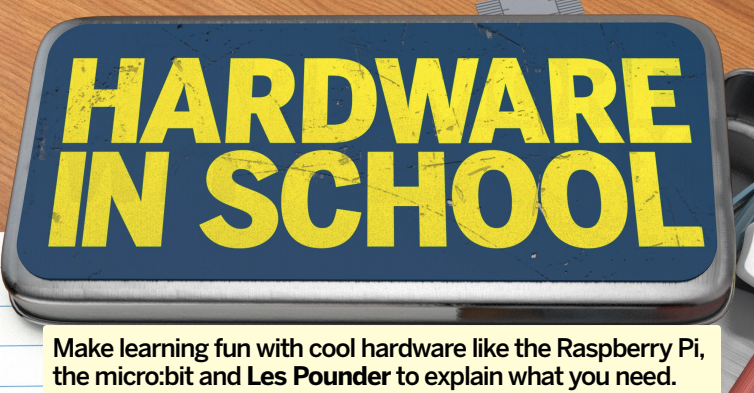 This was part of a special feature, released in time for children going back to school. We covered how kids could use Linux in school and I wrote a special section showcasing the three main platforms at the time. Arduino, Raspberry Pi and micro:bit. Learn how to make a decision shaker with micro:bit, an ultrasonic tape measure with Arduino and a custom GUI to control real world components with Raspberry Pi.
Download Here
Raspberry Pi Zero W Print Server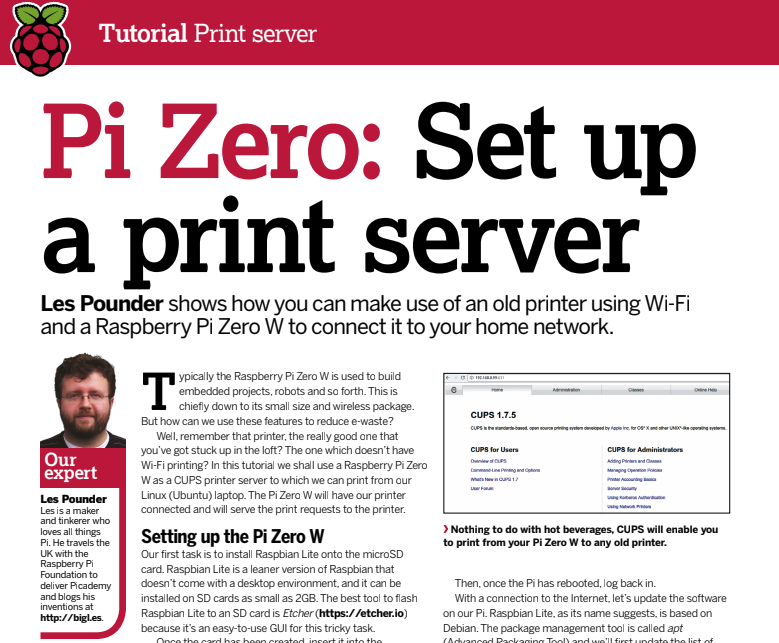 Tired of having to plug in your computer to a printer? Want to print wirelessly but your printer is from 2004? I've got your back! Build a Pi Zero W powered wireless print server!
Download Here
LXF 229

Take your first steps with the Flask web framework for Python. Use it to create a custom control interface available via any web enabled device!
Download Here
LXF 230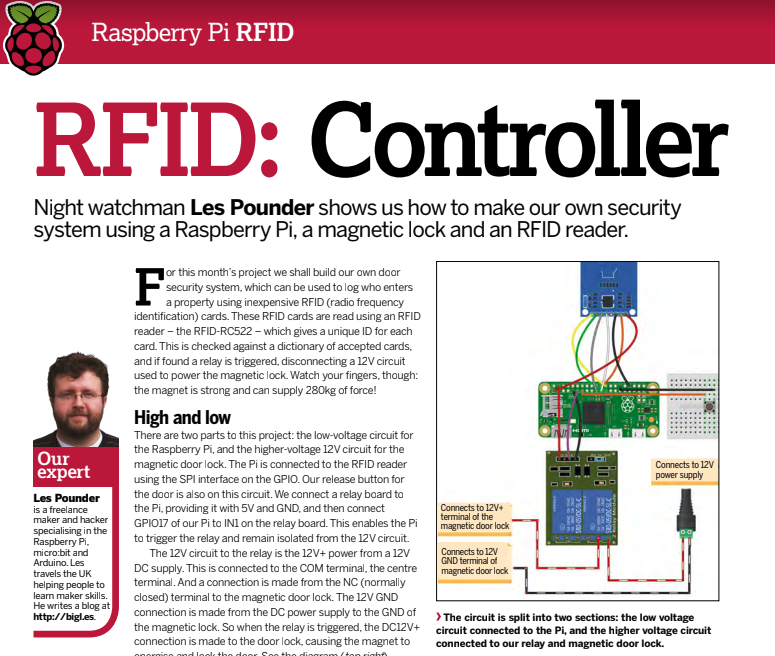 RFID! I love RFID. Use an RFID reader attached to your Raspberry Pi to read RFID cards and control a relay...which is attached to a magnetic door lock!
Download Here
Gentle Reminder
Linux Format articles are under copyright, owned by the publisher, Future Publishing. But I have been given special permission to share some projects that I have written in the magazine.
So here we have a handful of projects that you are free to download and use. The content is still under copyright, but for personal use or use in clubs and schools the reader is free to download and use the content as long as no edits are made, and the Linux Format cover page and logos remain.