Tuesday Tooling: PinePower Desktop PSU
I've Got The Power!
Every maker needs a decent power supply. Whether they need a simple stack of batteries or a bench top power supply (PSU), we always need power. For years I have used a six port Anker 5V USB A power supply, and it has done an amazing job. I even bought a second one to power my Picade arcade cabinet. But when I saw the PinePower desktop power supply I decided to treat myself. At only $36.99, not including delivery it looked like a steal. Sure I have to pay for delivery and wait three weeks for delivery, but it looked to be just what I needed for my desk.
I really like seeing the exact voltage and current at a glance with my @thepine64 PinePower desktop power supply. It will be really handy when reviewing SBC for @tomshardware pic.twitter.com/58v2GYyLkB

— biglesp (@biglesp) July 9, 2021
PinePower Specifications
Dimensions: 123 x 115 x 48mm
Input Power: AC 100-240V
Output Power: 120W
LCD Display: Shows voltage and current staus of all five ports.
USB-C PD Port: 65W Output. 5V@3A, 9V@3A, 12V@3A, 15V@3A, [email protected].
USB-A QC3.0 Port: 18W Output. 5V@3A, 9V@2A, [email protected].
USB-A Ports: 15W per port (45W total). 5V @3A.
Wireless Charging: Q charging technology.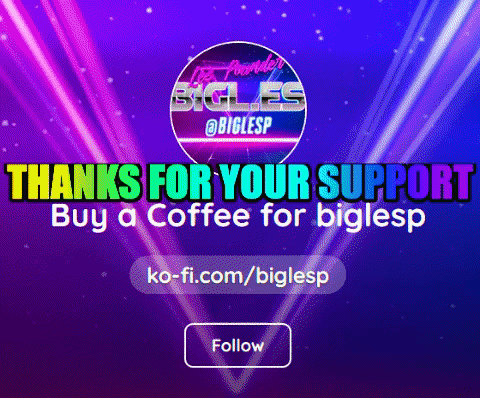 Hi reader!
I never put my blog posts behind paywalls, pop ups or include sneaky advertisements because quite frankly that is annoying and prevents anyone from accessing the content. I will always keep my blog content free of charge. But I do ask that if you are able and willing, that you buy me a "coffee" as it helps me to pay for hosting this blog, and to buy stuff to hack from Poundshops / Dollar Stores / Aliexpress which are used in free projects and reviews on this blog. It is You dear reader who make this possible, and I am immensely grateful for your support.
Thanks!
So What Did I get in The Box?
Inside the main box, I got two more boxes. One contained the power supply, the other a UK plug with a figure 8 two pin connector that goes into the back of the power supply. There are versions for EU, UK, USA and AU regions. Plugging in the power the screen came to life and reported the current voltage for each port.
All The Power!
Ooh new @thepine64 toy arrived on my lunch break. Gonna use this to power my Lenovo laptop and Pinecil soldering iron. pic.twitter.com/lrejYZ7mNg

— biglesp (@biglesp) July 8, 2021
First test was to use my USB load tester to check that the three normal USB ports could deliver the amps. I set it to 1 amp and plugged it in, and I could see that the ports were delivering 5.1V @ 1A. I set it to 2A and up that worked well.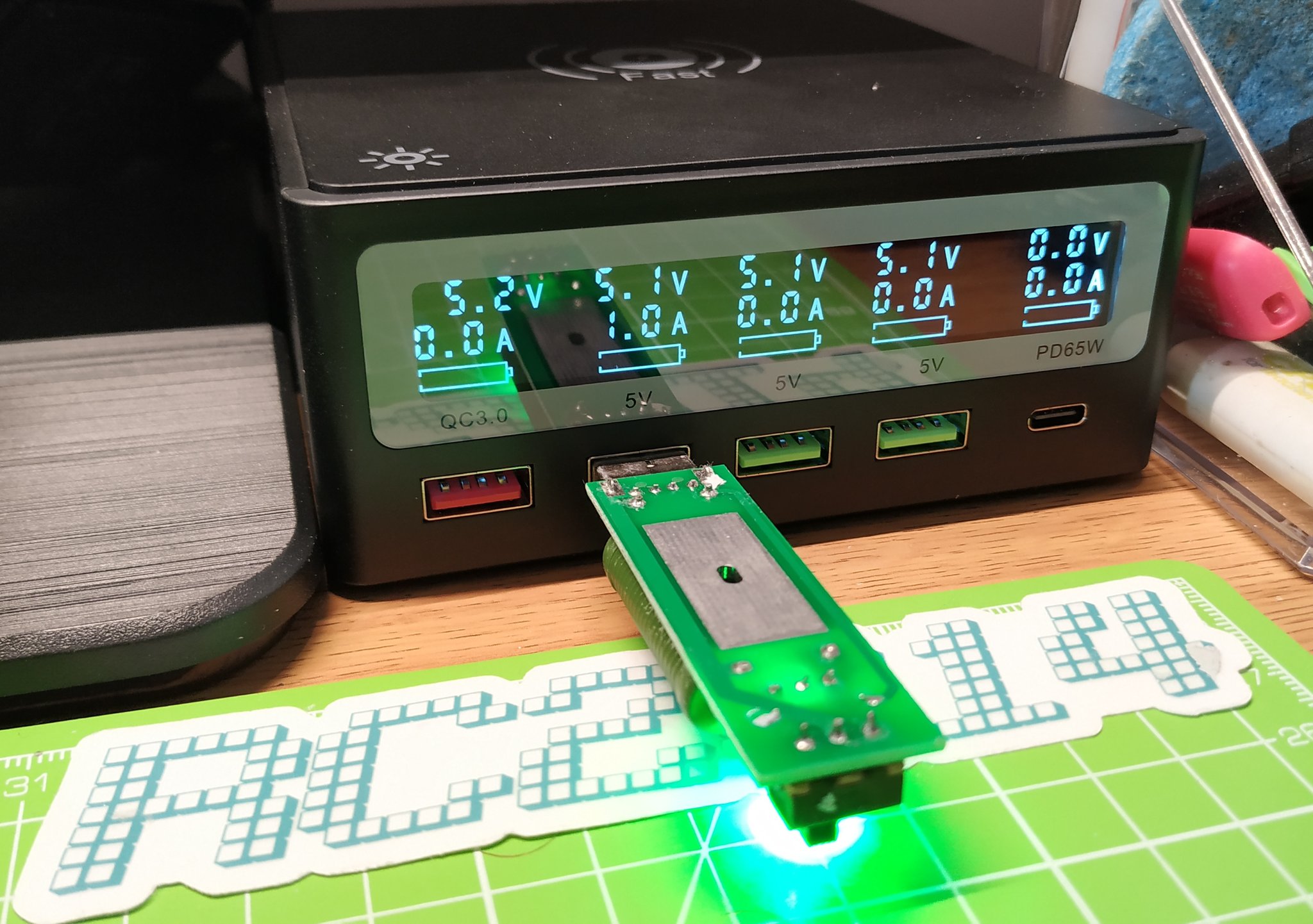 Next test was spare USB battery that can charge via USB-C at 9V 2A. Connected to the QC3.0 port and everything looked good. I then plugged in my mobile phone, a Xiaomi Mi A2 which can charge at 9V 1.5A and that went well.
The last tests were a leap of faith. I bought this power supply because of the 65W USB-C port. I have a Pinecil, Pine's own USB-C powered soldering iron, a TS-100 soldering iron and I wanted to power my Lenovo X390 laptop via the port.
I plugged in the Pinecil and the tiny OLED screen of the soldering iron lit up. I pressed the button and it got hot, quick!
I repeated the test with my TS-100 soldering iron, and those of you in the know will now be saying "Les, the TS-100 has a DC barrel jack for power", correct! But I have one of Brian Lough's Flex-C-Friend which converts USB-C to DC jack! Plugging in and my TS-100 got hot, quick! That's two tests passed.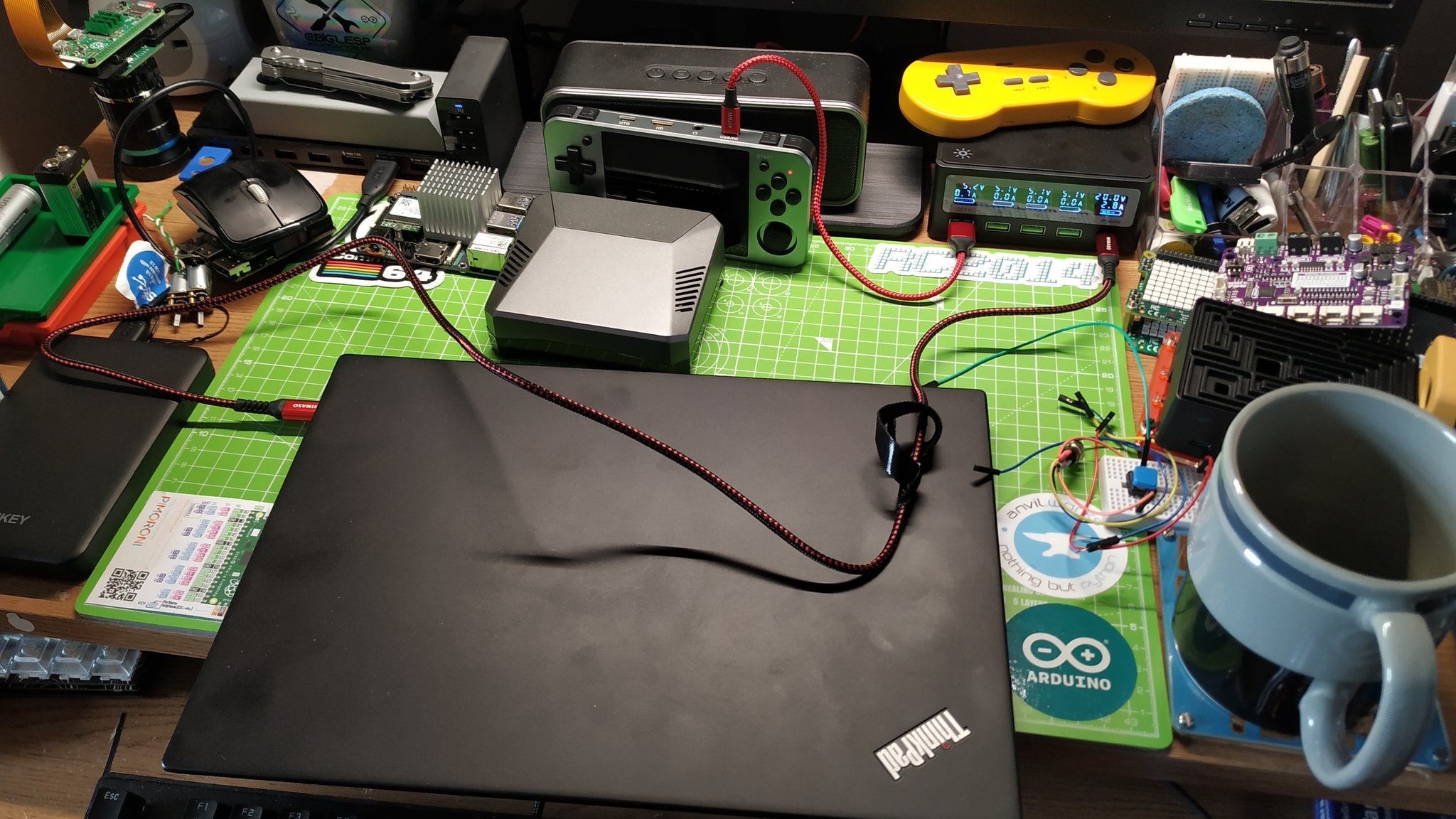 Final test, did it power my X390 laptop?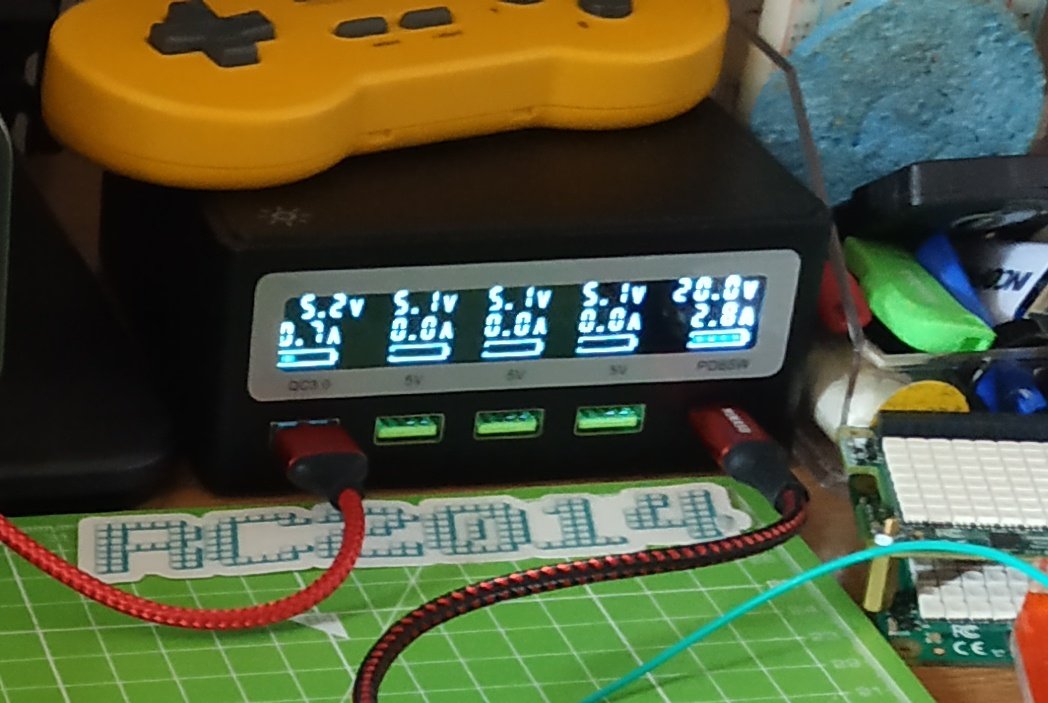 Yes it did, and no it did not get hot, quick. On charge the X390 pulled 20V @ 2.8A, and when in use it pulled 20V @ 3.2A (64W, just under the magic 65W limit).
The 120W of total power output is split between the 65W offered by the USB-C PD port, and the remainder between the other ports. This means we can power our laptop / soldering iron while charging our phone, and powering a Raspberry Pi 4.
Wait! It can Power A Raspberry Pi?
Powering my @Raspberry_Pi 4 8GB running Windows 11 from a SATA SSD using @thepine64 PinePower supply and some new USB C cables. pic.twitter.com/EpOgH0Bxng

— biglesp (@biglesp) July 10, 2021
Yes! I powered my Raspberry Pi 4 8GB, housed inside an Argon One M.2 case, with a built-in SATA SSD via the 5V 3A port, and it worked great. I had plenty of power. I could power three Raspberry Pi 4s from the 5V ports without breaking a sweat. I can also use the QC3.0 port and the USB-C port to safely deliver 5V to my single board computers.
Did You Test the Wireless Charging?
Sadly not, I have no devices that have wireless charging.
Bottom Line
If you want QC3.0, USB-C and lots of high output USB A ports but don't want a whopping great big brick on your desk. And you want cool blue seven segment LEDs telling you all the power details Then you need this. £40 well spent.